Sian loves life in the country!
I've been living in the gorgeous countryside of Wiltshire for 10+ years now and never tire of the scenic walks, sounds of birds tweeting and the amazing country wildlife. Bath Country Pets design & style are completely reminiscent of this which is why I have such a passion for the bespoke pet accessories we have to offer.
We were asked to select our favourite products in the shop, which proved more challenging than I originally thought as there is so much to choose from! I came up with this design as it resembles what I love about the countryside and includes my favourite pieces from around our boutique pet shop!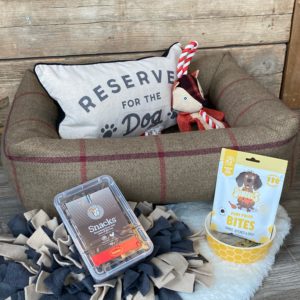 Kelmscott Heritage Bed Classic
I love this style heritage bed as it's reminiscent of the colours of the British countryside in Autumn. It's my favourite time of year as it reminds me of gorgeous red sunsets, lighting the fire and snuggling in with our furry friends around the hotel in front of the log burner. I find this bed provides the ultimate chin resting advantage point too and has the ultimate snuggle factor to enjoy after a drizzly walk.
I love how this bed is made in the UK and bespoke to Bath Country Pets, an extra advantage to all our heritage bed collections as it supports local, British businesses!
The neutral colour pallet seems to suit every corner of the hotel and co ordinates extremely well with so many of our products! Kelmscott beds start at £65 for a small.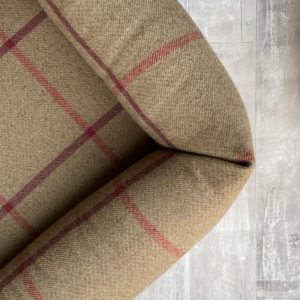 This is the most adorable pillow and does what it says on the tin! It's a good reminder for the household so no awkward confusion arrises and its neutral colour pallet provides a good fit for most places around the house! Cushions £15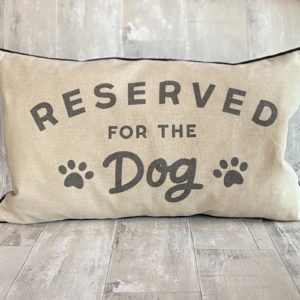 This toy has to be one of my favourites as it has a little something for everyone! It's stylish & cute design is easy on the eyes and has many textures for your furry companions to enjoy. It has furry, rope, crinkly textures which provides the ultimate stimulation for the senses. A good toy too for the determined 'un-stuffer' as you wont find much in this toy! It's rope handle also provides a good launching point to have a spot of retrieval fun with your fury buddy! Heritage Fox Toy £12.50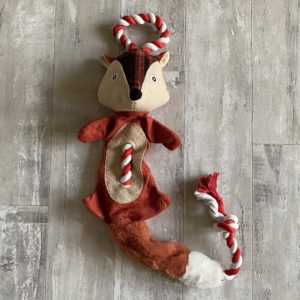 This is a fun and challenging sensory game to play on a drizzly afternoon or as an extra activity to your dogs usual routines. I love this matt as it's a great tool to help engage their focus and stimulate them mentally! A session of a snuffle matt and some enrichment games can provide as much stimulation as a short walk would do. The felt fabric folds have many layers to discover as you hide some of their favourite treats amongst the ruffles. It helps use that amazing nose of theirs for a rewarding & soothing experience! Make it more challenging too as you hide the snuffle matt for them to discover. Snuffle Mat and Treat Kit £20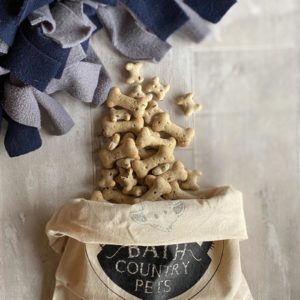 I like how these products are made from recycled, environmentally friendly materials such as Bamboo, Rice Husks and Cornstarch. I love the design as it reminds me of spring when all the honey bees come out! They have a sturdy design and come in 2 different sizes. Beco Bowl From £9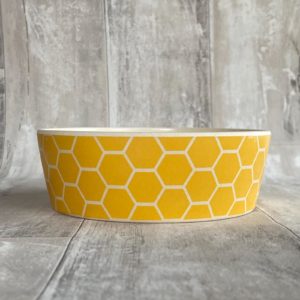 These treats have a fun design and are packed full of super foods, high quality and interesting ingredients! They are grain free, low calorie, low sugar but high on taste so are great for dogs who have sensitive digestion. This flavour with orange, duck & almonds go down a storm at the hotel as they are super tasty and perfect for rewarding. Denzel's Low Cal Paleo Bites £3.95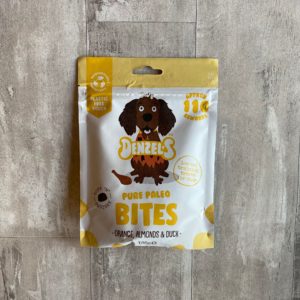 The Team's New Favourite!