There is nothing more rewarding then finding a new trial to discover in your local countryside, one you may of never heard of before! Discovering bridal paths, rural locations and local trails can be an exciting new adventure to share with friends, family and furry family members too. We started this blog to share with local customers our favourite footpaths, as we are always finding new trails to enjoy with our guest's. We have mapped out a few favourites and asked our team members to share their best experiences in the local area. We would love you to share your favourite walks and photos as we would love to discover new walks to add to our 2023 agenda!
Sian's Favourite Walk: Ford to Castle Combe – Includes a Pub Stop!!
A walk very close to my heart is this gorgeous trail from Ford to Castle Combe. You will be struck by stunning views of the valleys, amazing woodlands with the thickest roots growing from beneath (feeling very much like a Harry Potter film) and plenty of opportunities for off lead walking. You start this walk at the top of the hill by a posted footpath gate, there is a small lay-by opposite which can fit 2 small cars to park by. Alternatively, leave your car parked at The White Hart pub in Ford and carefully walk across the A420 then up the hill. Estimated travel time from Ford to Castle Combe is 1 hour 15 minutes, walk through the local heritage town and grab a pit stop in a choice of 2 pubs serving refreshments, lunch and dinner. Toilets and local facilities can also be found on the street of Castle Combe. Extend your walk by looping through the town, back through the woodlands and joining up on the footpaths you came through on. An all round trip would estimate the walk to be 2 hours and 30 minutes – perfect on a mild Sunday! 
This walk in perfect in the autumn, spring and summer, as it remains mainly shaded with the opportunity of shallow river swimming. In winter, it does remain mainly dry but there are a few spots along the way with deep mud, so wellies and waterproofs would be essential! With a mixture of terrains, it will be very interesting for your dog to enjoy, you will come across livestock such as cows in gated fields, but not on the main footpath. Plenty of wildflower fields to spot in the spring and summer, this has to be one of the prettiest walks I have discovered!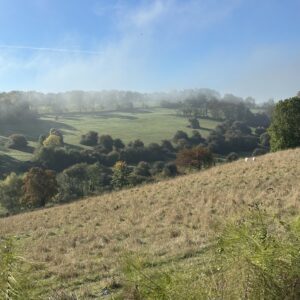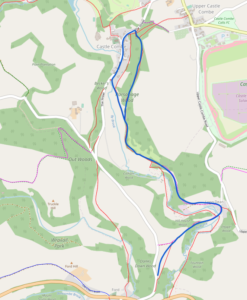 Nicole's favourite walk: Ford to The BCP Hotel 
Walks are my favourite part of the day, getting lots of exercise and enjoying the fresh air and beautiful sights in the area. My favourite walk to do is a hidden walk which is often forgotten as its hidden away in-between ford and Castle Combe. This walk is good for people who enjoy a nice long walk as it is 2.9 miles and should take about an hour to complete, it comes with lots of different views all along the way, there is also a 315 foot climb to challenge you along the way. 
This walk starts off in a sheltered woodland which allows the guests to get to find new smells of the woodland animals. then we get to a lovely open and secure field with a wonderful view where the guests can go on a long lead and have a run and a play, this would be a good area to let dogs off lead as well. After the field the guests get to then enjoy the country lanes which all the guests are familiar with which leads us all the way back to the hotel. I find this walk is better for summer and spring, as it can become very muddy when wet. Going in the spring is wonderful, the woodland becomes full of bluebells which make it even prettier.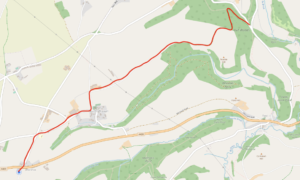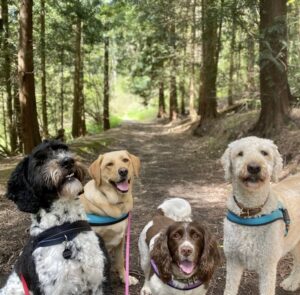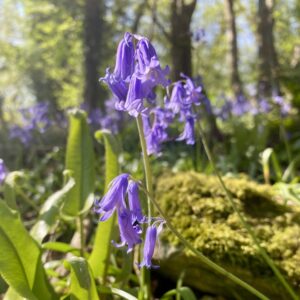 Lulah's favourite walk: Tormarton trail
What's not to like about walking? especially when your countryside looks like ours. Our daily walk's take us all around the gorgeous Cotswolds with many fury friends by our sides, I particularly love this walk for its multi terrain and beautiful landscapes. The Tormarton trail offers plenty of water splashing fun and off lead scampering, during the autumn it is definitely a wellies kinda walk but through the summer it's the pawfect walk to cool off under the trees in the shallow streams running alongside the fields. 
On arrival there are lay-bys suitable for two cars on the country lane 'Shire hill' at the beginning of the walk, followed by open fields with a clear direct route through taking in the gorgeous streams and ancient trees. Do take care entering the field as you may be accompanied by some live stock, it's best to keep all dogs on lead until your clear of all animals even though they are friendly and are more interested in munching grass! Once you have come to the end of 'Broadmead brook' you'll have arrived at West Kington, a small village with beautiful cottages the rest of the walk is country lanes and bridlepaths. The perfect end to a wet and wild start, estimated walking time is 1 hour 30 minutes with a distance of 4miles and an incline of 138ft. 
This walk is perfect for those after a long weekend stroll to tire those dogs out! with lots of scents to be found and textures to be explored it offers endless mental stimulation for you and your furry friends.