Services & Prices
Through our structured daily programme your dog will experience the perfect combination of activity and home from home in comfort.  Our prices are all inclusive and do cover the cost of all food and snacks, clean bedding, lead, collar and harness, fleece or rainwear if required, bathing or rinsing after walks. Literally, you can just bring along your dog and we will take care of the rest.
The daily rate is for a 24-hour period and includes walks, socialising, fun activities and general exercise, quiet and rest times and a full health check at the start and end of the stay.
24 Hour Stays
24 hour visits from £60
Longer Stays
Please contact us to discuss longer stays of 21 days or more, as we offer a full enrichment and care programme.
Extra Family Dogs
Our 24 hour rates are per dog,  rooms are large enough to cater for 2 or more dogs.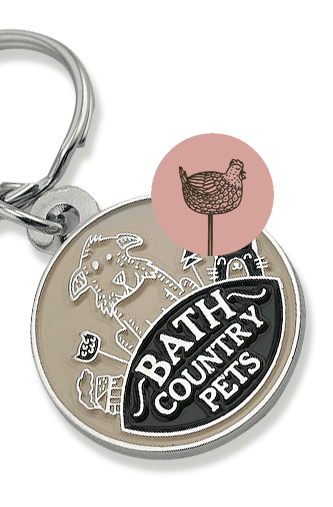 All prices quoted are per 24 hours, per dog and are inclusive of 20% VAT.  A 50% non-refundable, non-transferable deposit is payable to secure your  booking. Prior to confirmation of an overnight stay all dogs must undergo an assessment day, please reference our House Rules for more information relating to guest registration and bookings.
super healthy food, nutrition and care package
Prices include all meals, snacks and treats. All our complete foods and treats are super healthy, from Sweden, with over 90% digestibility, free from GM products and with human grade ingredients.
Our in-house nutritionist will tailor a specific diet for your dog, based on its size, weight, age, digestive sensitivity, activity levels and skin and coat condition. We have wheat, gluten and grain free options and both wet, dry and raw foods. Of course, clients are welcome to provide their own food if preferred.
Country pet store
Our
Location
Bath Country Pets
North Wraxall
Wiltshire
How To Find Us:
To visit, please contact us to obtain our Postcode.
Call us:
01225 891282
E-mail:
hello@bathcountrypets.co.uk
Country Store Opening Hours:
Our Gates are open Thursday – Saturday 9 am to 5 pm.
We will happily serve you, by appointment from Monday to Wednesday.
Boutique Dog Hotel Visiting Hours: Visitors welcome by appointment – please get in touch to arrange.