As we take another step towards normality and life opens up a little more we wanted to update clients and potential clients about what to expect if you visit or use our Boutique Country Store & Luxury Dog Hotel service.
Like many businesses up and down the country, it has been the toughest of times for us – just as we were celebrating our 2nd business birthday, planning to grow and expand we had to take a huge step back, take stock and hunker down. But we are now delighted to say we have a full hotel, a busy shop and a growing spa clientele. All in all the whole team has grown and learned to fully appreciate the good times and those people who we serve. Our customers are without exception the greatest group of lovely people and we feel such genuine gratitude for those clients who have continued to support us.
With restrictions easing and social distancing rules changing we wanted to keep everyone updated on our covid-secure safety measures we will be continuing to use. We thought it would be useful to update you on how we intend to implement our own safety measures going forward.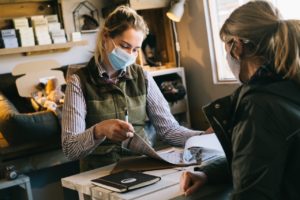 Face Coverings
We encourage the use of face coverings inside the shop, the spa and when attending hotel tours. Although they are not mandatory and we respect your own personal choice, our staff will remain wearing face-coverings for the safety of our team & customers.
All our staff will be fully vaccinated by August to help reduce the risk of transmission. We also still highly recommend using the hand sanitiser provided outside the shop and hotel gates prior to entry.
Private Shopping Experiences
We will still be offering Private Shopping experiences, where you can book an appointed time from Monday – Wednesday to browse our country store at your convenience by yourself or with another member/s of your household. We can provide refreshments and expert advice by pre-arrangement, to allow you to fully enjoy some un-hurried retail therapy. To help arrange an appointment email hello@bathcountrypets.co.uk.
Track and Trace
We will still encourage customers to use our Track & Trace QR code which is located outside our shop door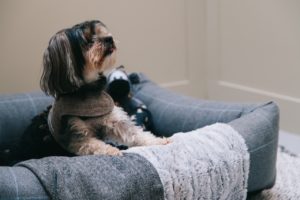 Hotel Tours
We will be able to provide tours of the hotel on set days which we will be doing by appointed slots only. This is so we are able to disinfect touchpoints, clean before/after tours, manage contact throughout and manage numbers on site which includes staff members too.
Our next available date for tours is the 9th of October. To arrange a tour and book an appointment for our Open Day please follow the link provided below.
https://bathcountrypets.co.uk/product/tour-appointments-for-our-dog-hotel-open-day-saturday-9th-october-2021

Contactless Handovers at Hotel
Our contactless check-in and check-out procedures are still in place, which are shared with all guest's 'pet parents' prior to their staycation.
Clients will still be asked to pre-arrange their arrival and departure timings within our check-in and checkout window each morning, so we can ensure not too many people are on-site at any one time. We have our contactless handover in place, which is done outdoors and advise customers to bring as little as possible to reduce the chances of any transmission on belongings.
We provide all items for dogs within our service so please do not bring any bedding, toys or harnesses from home. Food is provided unless you would prefer to supply it. Please supply any medication in a clearly labelled zip lock bag with instructions for dosage.
We will provide a disinfected BCP collar and harness for walking for the duration of your doggy guest's stay. It is perfectly acceptable if you wish to keep their collar on, but we will have to disinfect any belongings using pet and material safe anti-viral wipes. This ensures the safety of our customer's, guests and staff.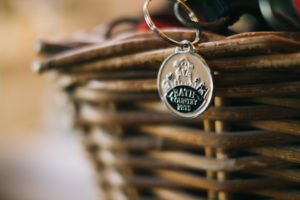 The above outlines our commitment to all visitors on-site, whether you are here for just 5 minutes to collect some eggs or for a leisurely private shopping experience, your safety and comfort are our top priority!