Getting older and approaching old age is a natural part of life for everyone, even our beloved pets. Devoted owners want to give them the best life has to offer, especially in their golden years. Caring for our pets in their senior years means adjusting their lifestyle to better suit there needs as they start to age.
Nutrition – along with side gentle exercise & lots of love – can play a significant role in keeping them bright, happy and healthy and helping with common ailments in older age.
Experts say that a low calorie, high fibre diet and an adequate amount of protein and fat is the right way to feed your senior pet. Also, supplements can help with common problems, such as supporting joints to maintain a comfortable lifestyle.
But what age does my dog start being considered a 'senior'?
This common question is something which is size & breed dependent. Large breeds tend to start ageing a little earlier and would be considered a senior from around 7-8 years, whereas smaller breeds would be regarded as seniors from approximately 9-10 years.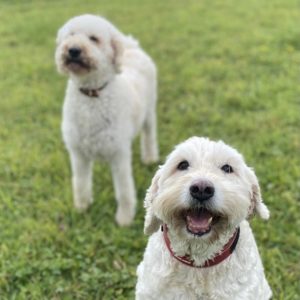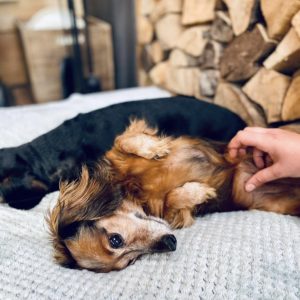 What vitamin's or additives should I look out for when buying senior dog food?
Common issues with age can be painful joints, and an ingredient such glucosamine is very effective at providing support. Increasing fatty acids in your pet's diet can help aid their joints and prevent further inflammation. To achieve this, we add a small teaspoon of our high-grade salmon oil when feeding our senior guests in the hotel. Taurine is an excellent vitamin for maintaining a healthy and robust heart and not commonly found in most dog food. Our 'Senior' Husse kibble from Sweden contains everything they would need, including Taurine, coming into their ageing years.
Exercising your senior pet is also something which can still greatly benefit them. Sufficient amounts of protein can help maintain muscle strength and gentle exercise can ensure their muscles stay in good working order. It's important to bear in mind that obesity in senior dogs is a common problem, so ensuring they have a regular regime of gentle exercise and not too much fat in their diet is essential to keep the pounds off. Uphill walking is particularly beneficial, as this exercise strengthens hips which can sometimes become a little stiff as they age.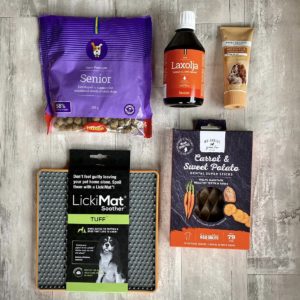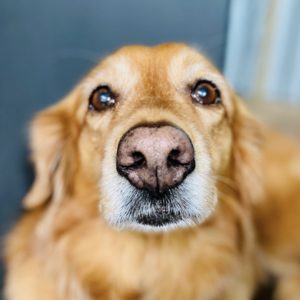 Supporting our pets the best way means they can fully enjoy their golden years.
Why not pop down to our Country Store for free honest pet nutrition advice and have your dog's diet tailored for their needs. Have a weigh-in and browse our selection of treats, food, supplements & homeware products to make your dog as comfortable as they can be.