This month we are offering some exciting and exclusive deals over in the Bath House Spa for new customers and existing clients! It's the perfect opportunity to freshen up in time for spring and have your precious companion enjoy a little luxury.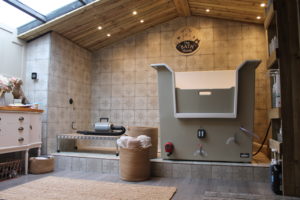 We have designed our purpose-built spa to be the ultimate in dog centred pampering. A calming environment with every effort to make the experience a positive one, through handling, music, smells and taste! Have your pup enjoy selective and monitored solicitation, a countryside walk alongside a small pack and finish with a rewarding experience in the Spa to come home smelling divine.
For the first 20 spa day clients this month you can take home a FREE home groom kit (worth £30!!) which includes: a calming shampoo bar, healing balm, organic shampoo and spray for refreshing niffy coats, a wooden brush and a few sliced venison sausage treats to make grooming just a little more bearable!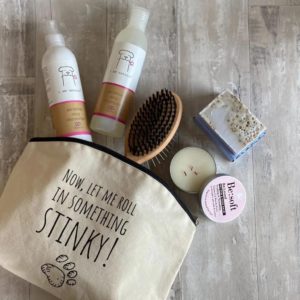 Our spring deal ends on Good Friday in April so take advantage of the offer whilst it lasts and have your furry friend enjoy the best in luxurious pampering with gorgeous take home free goodies to enjoy!